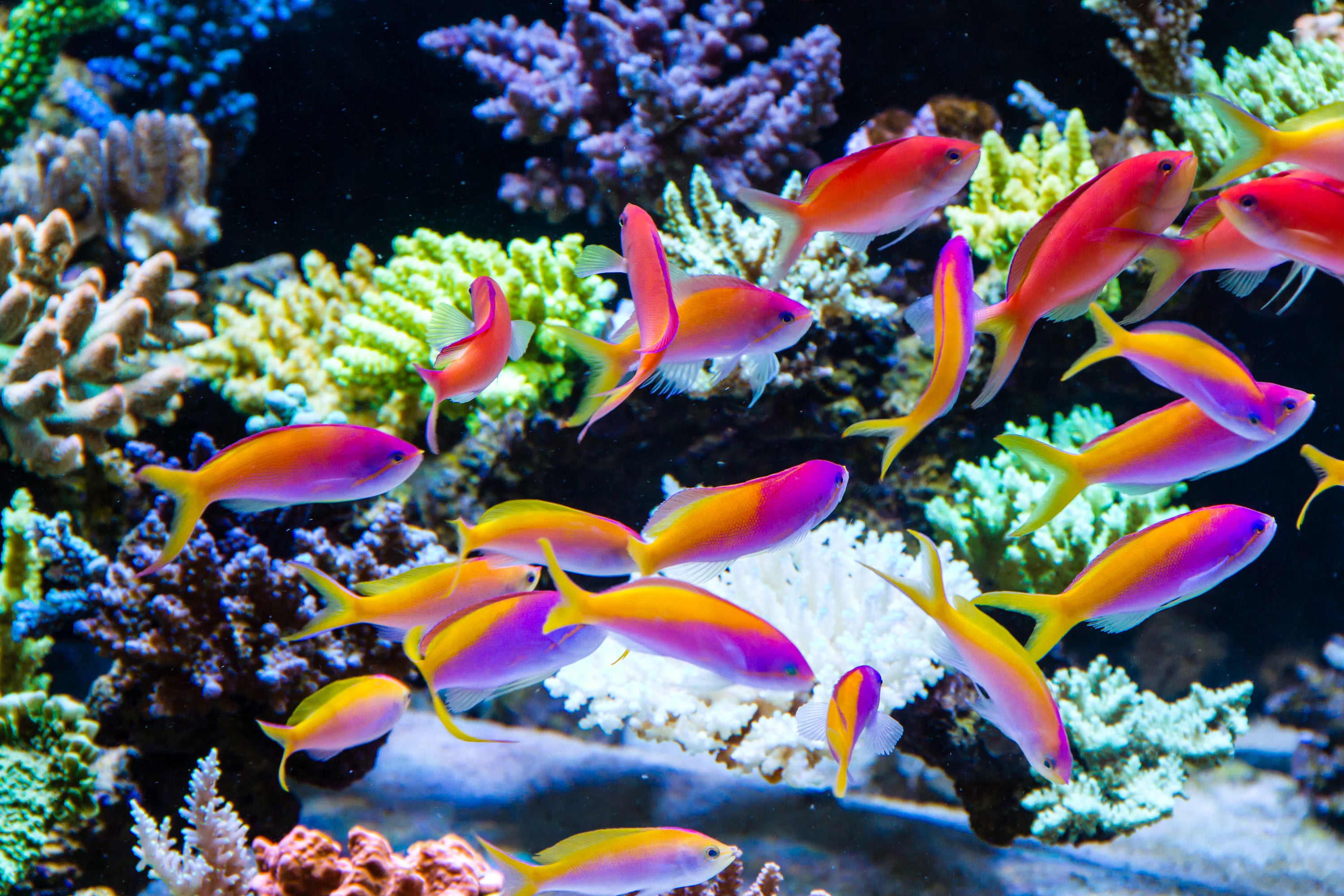 ERC's quarantine protocol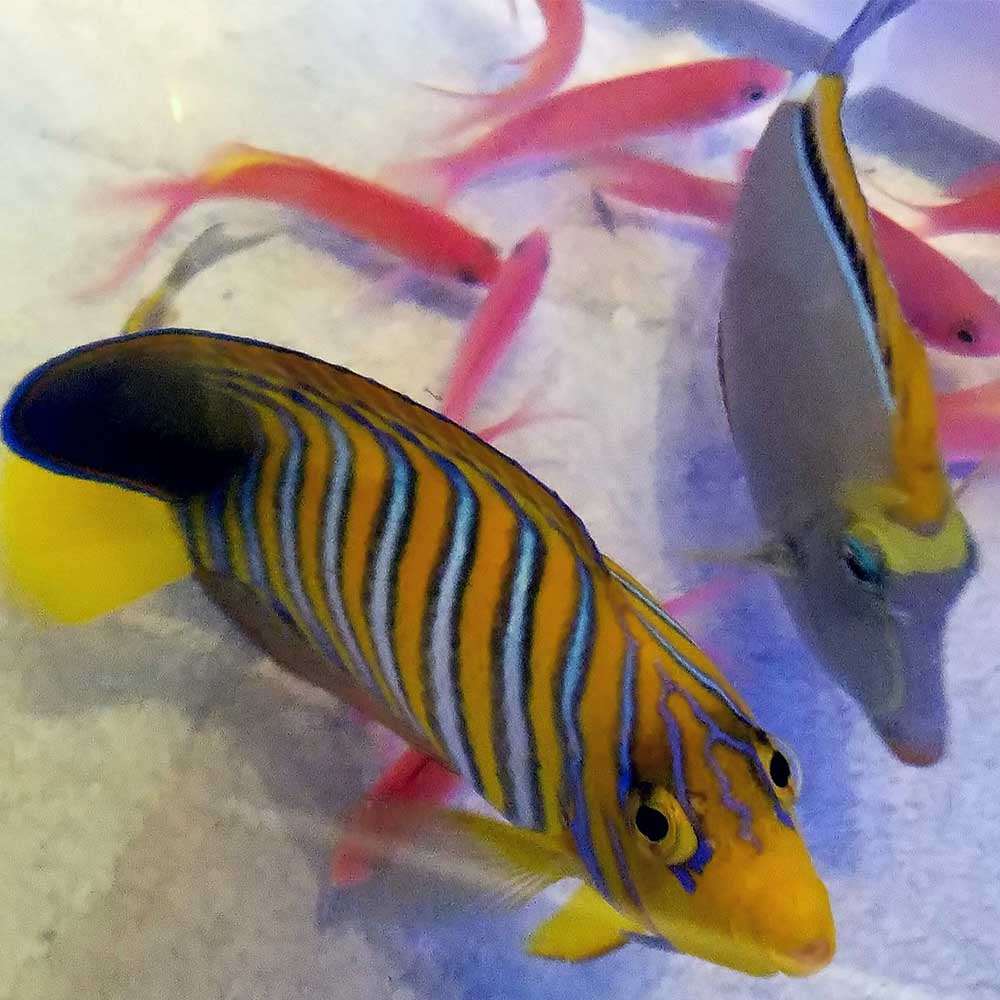 Welcome!
Thank you for visiting ERC - you've found your source for properly quarantined, prophylactically treated, and conditioned fish!
Whether you are brand new to the hobby or a seasoned reefer, we are here for you and your slice of the ocean.
ERC provides a truly unique, customer-focused, experience with the success of the animals and your reef in the forefront. ERC has been a proponent of prophylaxis of marine fish in home aquaria for over ten years. We focus on doing right by our animals and customers and the results speak for themselves.
Have a look around and we look forward to the opportunity to surpass your expectations!
Major props to Marcos at Exotic Reef Creations for hooking Daniel, the Ultimate Tank Overhaul winner, up with fish and coral for his new tank. Not only am I thrilled about the generosity, I'm also impressed as Marcos personally QT's every fish in the store. It's nice to see a local fish store who is not only paying attention, but also goes the extra mile for their customers and animals.
Marcos is one of my favorites out here! We are so lucky to have such great LFS in the DC area!
Good things happen to those who go above and beyond as Exotic Reef Creations does, and they do it more than anyone in the area.
I have seen this QT process and it is top notch with not a single shortcut taken. By far the healthiest fish money can buy.
Great corals, healthy fish and awesome customer service!
It doesn't get any better than ERC. Customer service is #1. They go above and beyond to make sure you get exactly what you want, and if they don't have it they will go out of their way to make sure they get it for you. Everything is personally quarantined to ensure the healthiest possible livestock available. It doesn't get any better than that!
Top notch and always willing to help and give tips and suggestions. I have purchased fish from Marco also some equipment, too. nothing but positive things to say about ERC.
Great guy to work with!
I was given the the amazing opportunity to deal with Marco personally and receive by far the best customer service anyone could give! He sells top quality stuff that is ensured to be as healthy and beautiful as possible. This post is long overdue but His overall quality hasn't changed of course lol. By far the best service and prices around, I highly recommend!
Picked up one of the gold torches that were on sale and ended up going home with a very nice fat head dendro and a freebie, some really nice zoos, as well as a bunch of frozen food.  Marco continues to set the bar for great quality and service. thanks again!
Just wanted to give a shout out to an awesome vendor. Customer service is above all I've dealt with whether it's livestock, equipment, food or just advice. Those who have worked with ERC know this all too well. Thanks Marcos!
I first got 3 fathead anthias and a pair of flame wrasses, then couple of months later I got couple of leopard wrasses and trio of Wheelers shrimp goby. Finally couple of months ago I got my final fish, a copperband butterfly. Every single one of those fish came healthy, eating frozen food right out of the bag and they are still doing great. Marco has always been so easy to work. I don't have space to have a QT tank so having someone like Marco @ ERC who does the necessary QT and makes sure that the fish are eating frozen food before selling/shipping has been really great.
I picked up a flame angel and a purple fire fish from Marcos last week. They were eating the next day and are already settled in the tank. I'm looking forward to picking up some tangs when they complete the protocol.
I received two of these beautiful wrasses from Marcos over the weekend and I couldn't be more happy.  Marcos went out of his way to have these guys ready for pickup for me given short notice.  Normally I QT all my fish but I felt confident that these guys were all treated through Marco's QT procedure so I added them to my DT.  Aside from my desjardini sailfin juvenile chasing them around, these guys settled right in.  Thanks again Marcos!